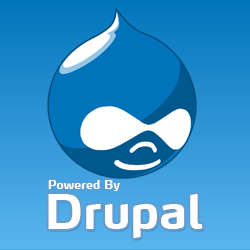 I have been working with the Drupal Content Management System for almost 2 years now. Here is a quick 5 minute small checklist of things that I look at before choosing a Drupal module for my Drupal Projects.
Here I'm assuming that you are a programmer or web developer who has some experience with Drupal. Ideally you have already decided which version of Drupal you will be working with. I usually prefer working with Drupal 7, unless client insists on working with Drupal 6. Drupal 5 and Drupal 8 is out of the question.
Find out what the Client thinks they want!
Then Find out what the Client REALLY wants! – This requires some skill and experience – more on that later
Find out keywords
Do a Keyword search on Drupal.org. (http://drupal.org/project/modules)
Skim through the first 3 pages of the results.
If you don't find the keywords that you have mind mind, go until the first 5 pages.
Skim through the module pages and make a note of which ones might be useful. Prioritize if possible.
The higher the number of Downloads and Reported installs, the better it is. I usually tend to ignore Downloads.
Note the last update dates of the "Recommended releases". Anything more than 2 years old is something I tend to stay away from. I have noticed that some Development releases can still be used for production purposes(Just don't tell your clients that you're using Development releases.) Don't pick Development releases that are too recent. Use common sense.
Always go for modules that have Maintenance status: "Actively maintained"
Check out all dependencies and check for point 8 and 9 for each of the modules.
MOST IMPORTANT: Once decided, test it out on development site. Do not EVER apply modules directly to production. Use common sense.
Don't be afraid to change your mind and try something else.
This is of course a very rough guide. For any questions or comments, please comment below, or contact me via my contact page at Contact Kapil

or message me on twitter at Kapil's Twitter Page.