Today after dinner and watching a movie, I sat there on my sofa thinking what I should do. I was thinking what I should be doing. There are a couple of things I needed to get done, but didn't quite want to do it. I had this very uncomfortable feeling and I could not make out what it was until it suddenly hit me. I was BORED!
For the first time in a very long time, I was actually feeling bored, and I hated the feeling. Not being in a state where I was not doing something for a very long time had made me completely forget about what it was to be not doing something. Today I have decided that I will never be retiring. I never want to retire. Why should anyone want to retire?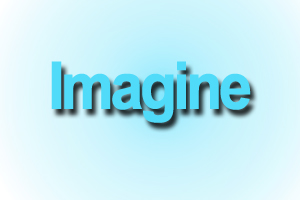 I'll tell you why. Because there is so much in life that one can do. If anything, I think there isn't enough time to do everything that one really is capable of doing. Recently, everyday I see new possibilities of living life. There is simply so much to do. I think people grow into adults and they learn to limit their imagination. Kids are amazing; they are always doing something – playing with their toys, running around, well crying too, and eating, and maybe just sitting there, but even while sitting most of the time their playing imaginary and creative games.
I for one always want to be a kid and imagine the possibilities that life can bring. There is simply so much to do and words like boring, bored or boredom should just simply be removed from the dictionary.