The mainstream desktop operating system market has been long dominated by Microsofts' Windows. Second to Windows is Apple's Mac OSX. Although Linux has been around much longer than most people would know, its inability to capture even the slight market share in the desktop market had been known for a long time.
For those who don't know what Linux is, Linux is a free open source operating system. There are two parts to it(yes I am grossly simplifying this). The first part is the Linux core operating system called the kernel, and then there are different flavors or distribution of linux. Individuals and companies can take the core operating system, modify it or add more on top of the existing core. There are literally over a hundred different flavours of linux!
Linux desktop was always for hardcore computer geeks and programers and it was NOT pretty.
Enters Ubuntu!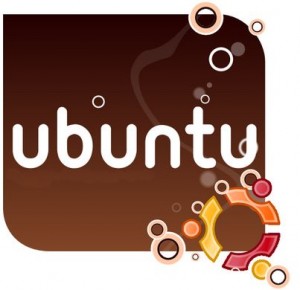 The main Linux desktop players according me were Ubuntu, Fedora and Suse. What Ubuntu has done to Linux desktop is amazing giving it the wow factor! We're not just talking about which free open source operating system is better, we're talking about competing with proprietary  software like Windows and MacOS.
Let's start of with this stunning Login in screen! Nay, not a login screen, … a welcome screen!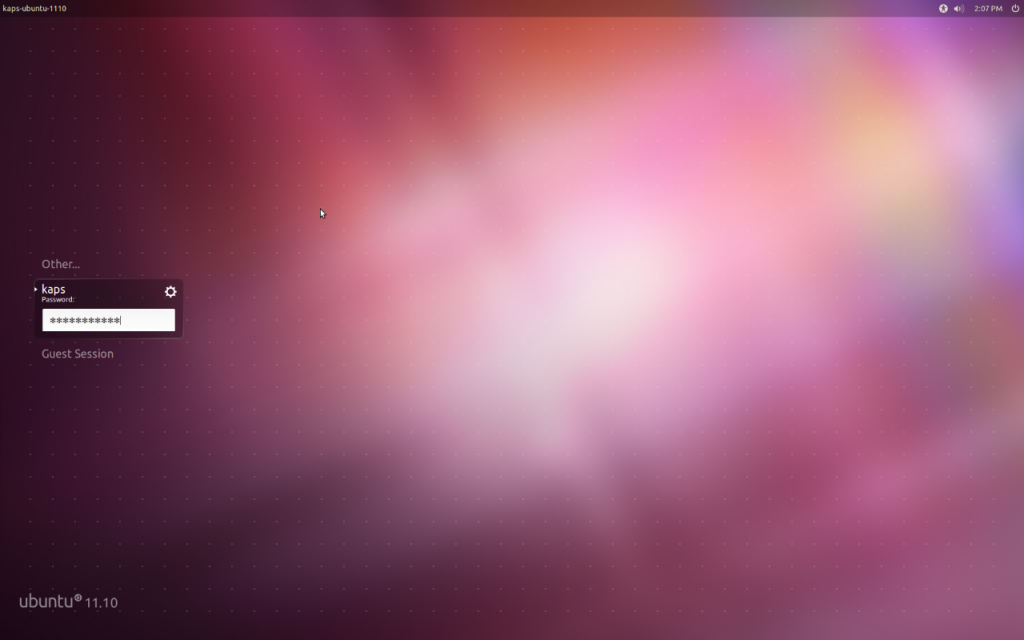 Office Suite
Ubuntu comes preinstalled with LibreOffice which has all that you need and perhaps a little more too – its FREE! I have used MS Office, then moved to OpenOffice, which is also a great office suite and one which you can installed on Ubuntu too, and now I use LibreOffice. Libre office opens every possible document type you can think of even MS office 2007 and 2010 files. You can even save in .docx which is what MS Word 2007 uses.  And you can export it into PDF format!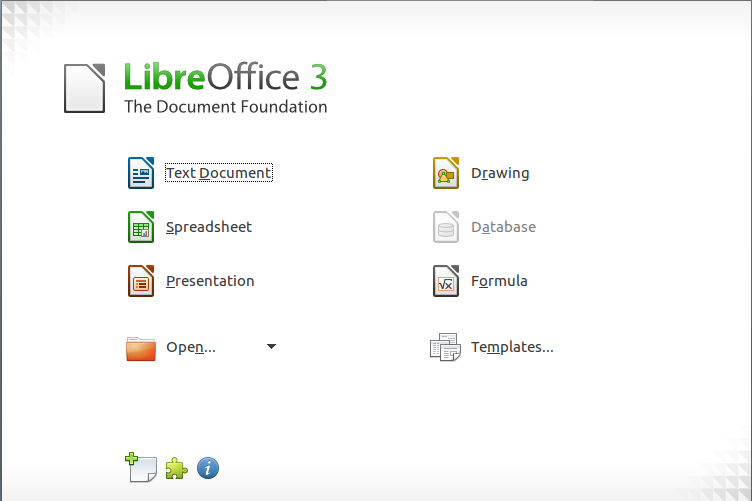 The Ubuntu Dash
Here is a side by side Simple and Advanced view for you. Things are really easy to find with their smart categorizing and if you cant find what you're looking for, just type it in the search bar! If you want to play some games,…type games,. if you're looking for Office apps, well type that! Looking for music…you know the rest.
It even shows you what is installed and what you can install from Ubuntu Software Center! That is amazing!
When has my MacOS spotlight search showed be available games when I type "games"? :(..
Ubuntu Software Centre
Ubuntu Software Centre is your one stop shop experience. This is just like App store on your Iphone and is a response to the App store on  a mac. Does Windows have something like this? Not that I know of, but then I haven't used Windows in the past 2 years or so.
In Ubuntu Software Centre, you can browse by different categories, you can check your history of what program was installed/remove at what date, and you can see a quick snapshot of all the programs installed on your Ubuntu.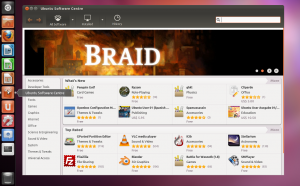 Social Networking
Your Ubuntu system comes pre-configured to get you started with Facebook, Google Talk, twitter etc..And you can manage all of your networks from one place. Take that Windows,… take that Mac Os and take that Google Chro…umm… never mind…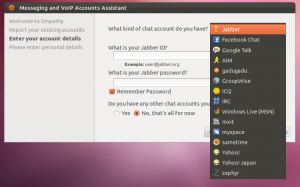 Amazing Search
Ubuntu search is brilliant. You search by name, and then you can narrow your search down by size of the file, type of file; whether it is an image, document, audio, video or presentation and by when it was last modified. It is also very quick to give you your search results!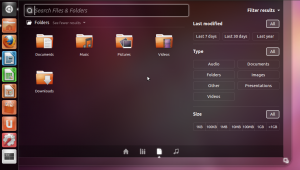 Mac's Expose clone
So ya, sure they have copied macs expose feature. For those who don't know what this is, when you click twice on an application icon on the dash you see all your application windows. See below. This is an awesome feature for folks like me who have multiple windows running in the background.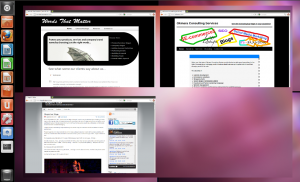 Multiple Desktops
Ubuntu has had this since its inception, and no need to explain. See below.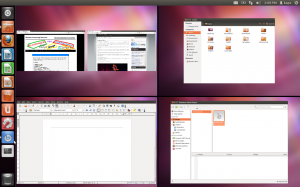 Ubuntu One
This is Ubuntu's cloud service. You can store and sync your files and music on multiple computers so that you're always up to date and its FREE!(you get 5GB of storage; upgrade is available). Ubuntu One Music Streaming offers music-streaming apps for iPhone and Android phones. The "Music Streaming" package costs $3.99 a month or $39.99 per year. It just keeps getting better!