'If you see a stylus, they BLEW it'

-Steve Jobs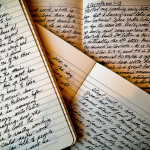 If anyone had asked me a week ago, "When was the last time you wrote something with your hand?", it would have taken me a long time to think of a time when I was actually writing with my hands. I recently got into handwriting for a few minutes a day and I also started sketching designs on my whiteboard which I had not used in many years instead of doing it directly in Photoshop.  I have heard many times that the act of writing something with your hand connects different portions of your brain and in doing so you retain more information and are more likely to follow through on what you write about.
However, now I am beginning to fall in love with handwriting again. So much that I am actually contemplating on cancelling my order for the Galaxy S6 and getting myself a Note 4.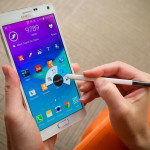 As you may already know the Note 4 uses a stylus with many interesting and productivity boosting features. You can easily write a note with S memo. You can do cool things like smart select to select text freely with the Stylus. Write on a screenshot or existing picture and do some doodling. A stylus mostly is thinner and more precise than your fingers and that gives finer control over what kind of strokes are applied to the image or document that you are working on. It acts as a cursor on the screen so you can do things more accurately. Taking out the S pen from its docked state fire up the Air Command to allow you to quickly start doing some work with your pen.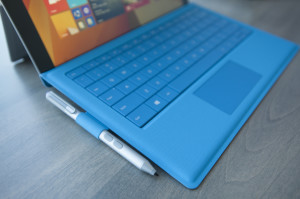 Microsoft Surface, the tablet/laptop hybrid also uses a stylus.
The Surface Stylus takes things up a notch with the ways in which you can use it. You can click the top button to open OneNote. Double-click to capture a screenshot. The right click button acts like the right-click button on a mouse. Click it once in apps like OneNote to open a menu, to choose pen color, thickness, and other options. Microsoft on Friday confirmed it bought the stylus and display interface technology for the Surface Pro 3 from the company that made it. This signifies a big win for the stylus.
Other tablets that use a stylus are the Lenovo ThinkPad 10, Asus VivoTab Note 8, Toshiba Encore 2 Write, Dell Venue 11 Pro 7000, Samsung Galaxy Note 10.1, Samsung Galaxy Note 12.2, HP Slate 7 Extreme.
Not only that, it is rumoured that Apple's new iPad will also use a stylus. Steve Jobs was strongly against the use of a stylus and even said
"if you see a stylus they blew it."

"Who wants a stylus? You have to get 'em, put 'em away, you lose 'em. Yuch! Nobody wants a stylus. So let's not use a stylus." – Jobs said while introducing the iPhone

"God gave us 10 styluses. Let's not invent another"  Jobs said about the stylus, according to Walter Isaacson's biography.
So if the rumours of the iPad getting a stylus is true, it is definitely a big deal! The stylus is really making a come back!