I was really looking forward to watching Windows 10 Devices event today. I knew the Surface Pro 4 was coming out and they showed off the hololens, the new Lumia and continuum in action which was really cool and I thought okay this is all great, but then I was surprised when Microsoft's first ever laptop, the Surface Book was revealed. I was already pretty stoked and THIS HAPPENED!
"Holy Sh!t…. This is insane!" Are the exact words that I involuntarily yelled out around 59 seconds into this video while watching the Windows 10 Devices live event today!
This is a game changer! This is Microsoft's first ever laptop, and what a laptop it is! If what Microsoft has already done with windows and continuum was not enough(check out my article on Windows 10) Surface book definitely pushes me over the edge. I Want a Surfacebook! And it comes at the most perfect time because my 6 year old Macbook Pro is now coming to the end of it's life and although I love Macbooks, what Microsoft is doing with Windows10 and now with Surface Book is mind blowingly awesome!
Microsoft calls it "the ultimate laptop". The surface pro showcases  a
6th generation Intel core i5 or i7 processor

13.5-inch with a resolution of 3000 x 2000

an integrated backlit keyboard

optional dedicated graphics card

5 points of touch 

glass trackpad.

It weighs 1.6 pounds (728g)(am I reading that right?)

Microsoft claims that it has battery life of 12 hour1 for all day use

comes with a surface pen – the same pen works with surface pro 4
Pricing
128GB  SSD / Core Intel i5 – 8GB RAM: $1,949 CAD

256GB SSD / Core Intel i5 – 8GB RAM: $2,199 CAD
256GB SSD / Core Intel i5 – 8GB RAM / dGPU: $2,449 CAD
256GB SSD / Core Intel i7 – 8GB RAM / dGPU: $2,799 CAD
512GB SSD / Core Intel i7 – 16GB RAM / dGPU: $3,499 CAD
As you can see the surface book does not come cheap. But this laptop is for some serious work and of course as it comes with Windows 10 pro. This laptop is for content creators, musicians, video editors, developers, architects, engineers on the go.
The Surface Book on its own is pretty cool, but what blew my mind away was this: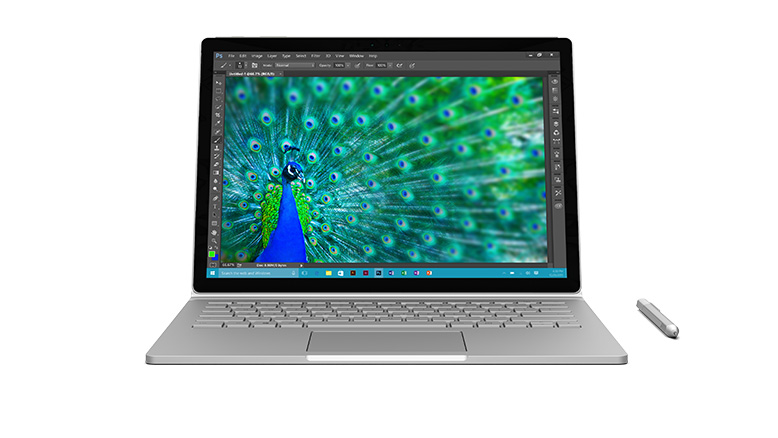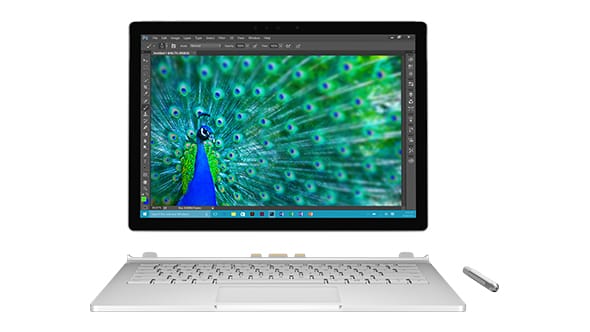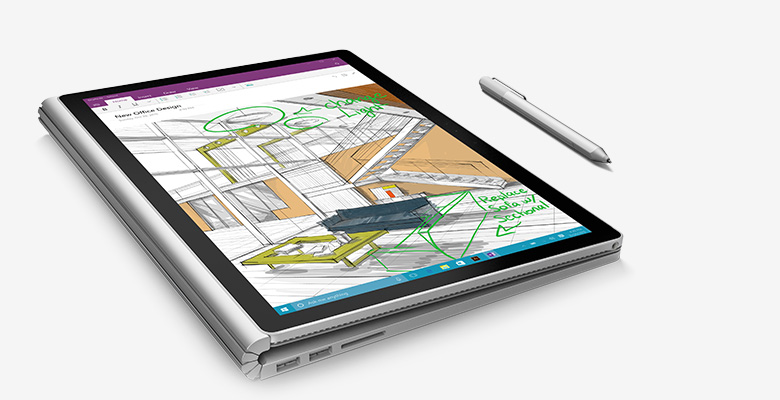 It separates from the base and becomes a separate device that you can use in tablet mode, or as Microsoft puts it, "Canvas" mode. It's the size of an A4 paper.
One thing that seems a bit of confusing is that the Surface Pro 4 is supposed to be the device that will replace your laptop and tablet, and then they reveal the Surace Book. From my perspective, it's a high end laptop that replaces your Macbook Pro, your tablet and to some extent your desktop because that is the exact thing that it does for me, and in fact I had been wishing for someone to build this devices for at least 3 or 4 years.
Now it all boils down to price…Am I willing to spend this much on a laptop? I don't know yet, but I think if there is an ultimate laptop title, then it definitely goes to the Surface Book.
That's my take on the all new Surface Book, What's yours?
Please leave a comment below, share if you this article! And thanks for reading!