This video is amazing, brilliantly told and what an inspiration. I won't say more,… You must watch this video!!

Have you ever tried Googling yourself? Were you surprised? Was it a good surprise? Was it the worst thing you did all day when you first googled yourself? Or are you one of those who google themself all the time? Or is your name not even on google?
For me, showing up on google is 80% of my marketing whether it is for business reasons or personal. Today when I googled myself, I found that there were other Kapil Busaras who were sharing the first page on Google. I am the face of my company. Most of the time my business depends on my name. My clients have found their way to me to GIVE me business from googling me.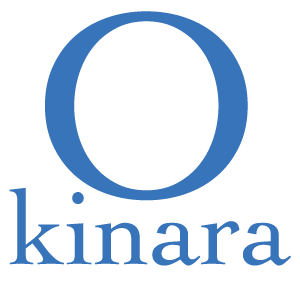 Why have I put so much emphasis on my name up until now? Because the world we live in is very dynamic and is ever changing. I started off as a software developer, then as Performance Test Engineering, later I became a free lance web develper, and when that was going well, I founded Okinara Consulting Services. Although when the company was formed it's core business was focused on web development, the name that was chosen did not indicate that it was strictly a web development company. I knew I wanted to expand into other areas. Today Okinara does so much more than web development, we design Logos, flyers, brochures, create strategic solutions to social media marketing, and we will soon be launching a new product.
Tomorrow I may wish to start another business or get into a different industry. If it is a brand new company, people may not know about it, however people who know me as Kapil Bulsara, will know me even if it is a new company, and building on my previous successes I can relatively easily transition into a new field of work or business.
Some of you may not have the luxury of owning a domain name that is your personal name because it might already be taken, and even if you do have that domain name, you may be plagued by having to share the Google spotlight with other people who have the same name as you, which I am currently facing.

For that reason it is important to expose yourself more with the use of social media sites. Everyone has a Facebook account, and If you don't, stop everything at once, including reading this article and create an account NOW!. Once you have a Facebook account, what you should do is create a facebook username which gives you a public facebook page, but don't worry your personal stuff like your wall and photos because it will not be visible to the public, unless you chose to. For e.g. this is mine: http://www.facebook.com/kapil.bulsara. It is not very professional you might think. It does not have to be. Everyone knows you have a life outside of work.

Another think you need to do is get a linkedin account. If you don't already know, LinkedIn is a business-oriented social networking site. Here is my page http://ca.linkedin.com/pub/kapil-bulsara/31/4a8/821.

You also need to get a twitter account. Here is my twitter page http://twitter.com/kapilbulsara. The common thing I hear about twitter is that they don't like that it is all open to public. Well you don't need to post personal details on twitter. I use twitter to share some semi-personal stuff and also tweet about my business or just general information that will be useful for the average citizen of the Internet.
All this creates exposure and awareness of who you are. If you haven't noticed this is not new, this is the norm now. You absolutely MUST have an online presence. Traditional networking still exists and can't really be replaced, but you cannot neglect social networking. A lot of your success depends on who you know!