Less than two years ago, I boldly made a prediction ahead of WWDC 21 that Final Cut Pro would make its way to iPadOS, exclusively compatible with the cutting-edge M1 iPad Pro.
My reasoning? With macOS Mac now utilizing Apple Silicon's M series, it seemed only natural for Apple to bring its renowned software to the iPad platform.
Yet, my prediction did not materialize in 2021. Nor did it come to fruition in 2022. However, just two days ago, on May 9, 2023, Apple sent shockwaves through the creative community with a long-awaited announcement: Final Cut Pro and Logic Pro are indeed coming to iPadOS.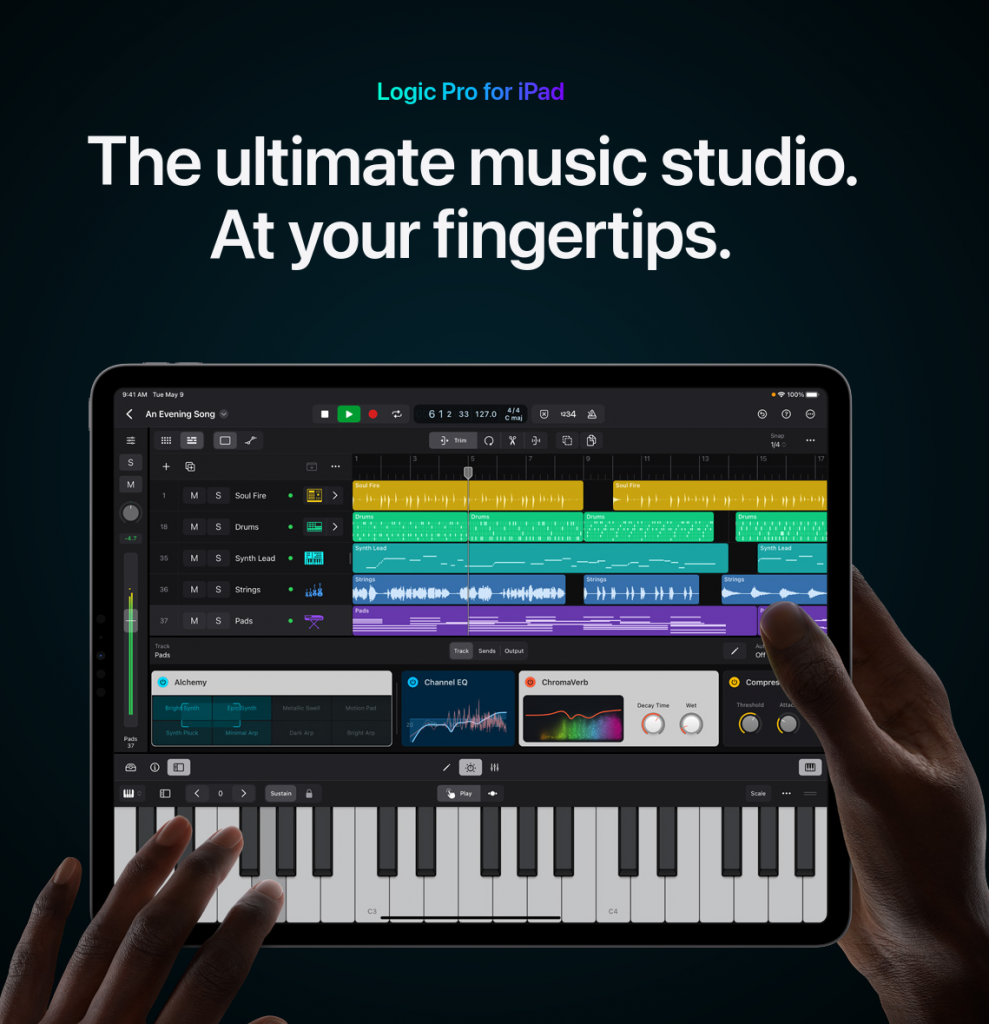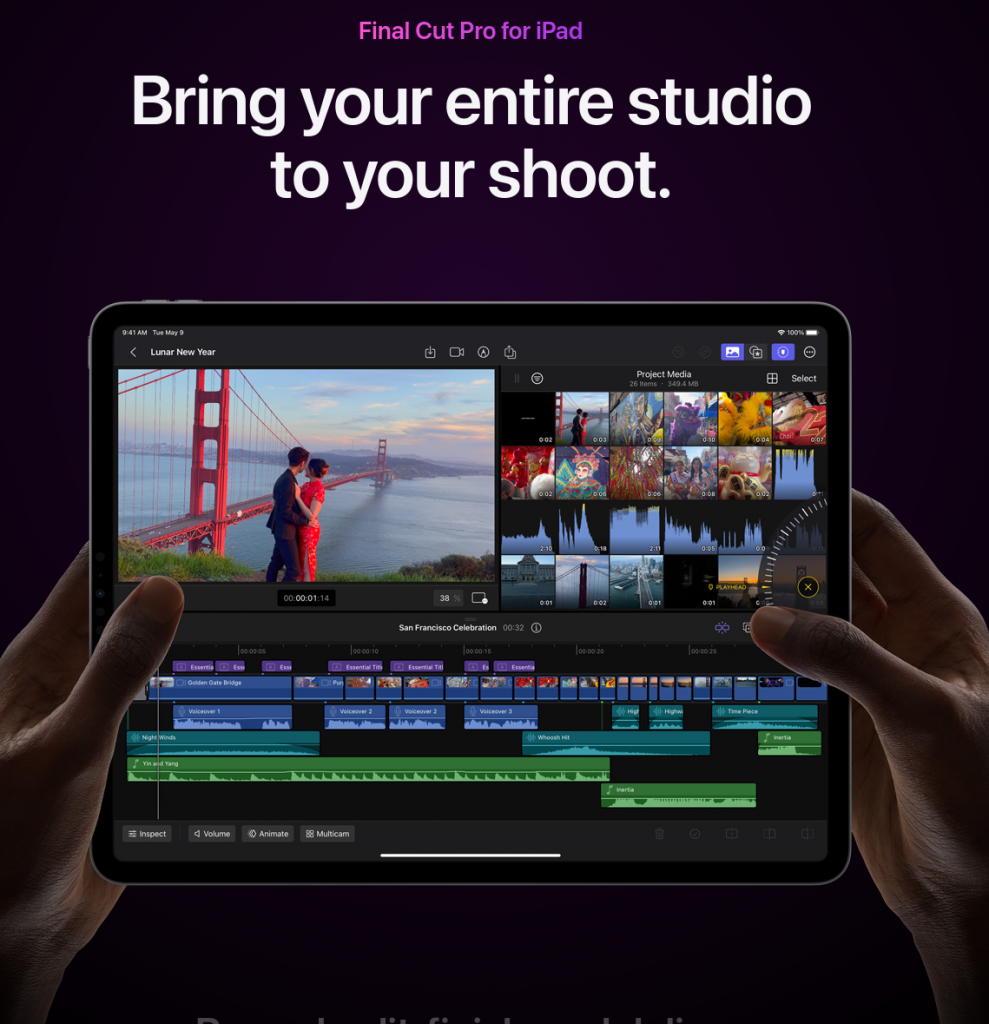 But here's the twist—it didn't unfold quite as I had expected. In fact, I doubt anyone saw this coming. Apple has taken a new approach, introducing a subscription model for Final Cut Pro and Logic Pro on iPad.
This move signifies a significant departure from Apple's traditional model of one-time payments for their flagship software. It's a shift that has sparked heated discussions among creative professionals, enthusiasts, and tech aficionados alike. What does this mean for the future of Apple's software pricing strategy? Will it spill over to the Mac versions of Final Cut Pro and Logic Pro?
Final Cut Pro Vs The Competition : Cost
To add further intrigue to the mix, let's compare the pricing of Adobe's counterparts. Adobe Premiere Pro, an industry-leading video editing software, and Adobe Audition, a professional audio production tool, are part of Adobe's Creative Cloud subscription. Starting at $20.99 per month with an annual commitment, this subscription provides access to a suite of Adobe applications, including Photoshop, Illustrator, and After Effects.
Now, let's do a little math.
Final Cut Pro (Mac): One-time purchase for $299.99
Compressor (Mac): One-time purchase for $49.99
Motion (Mac): One-time purchase for $49.99
Total cost for three years: $399.97
Adobe Creative Cloud (Premiere Pro and Audition): Subscription starting at $20.99/month (annual commitment)
Total cost for three years: $755.64
As you can see, over a three-year period, the one-time purchase option for Final Cut Pro, Compressor, and Motion on Mac offers a more cost-effective solution compared to Adobe's subscription-based model for Premiere Pro and Audition in Adobe Creative Cloud.
As Final Cut Pro and Logic Pro make their entrance into the world of iPadOS, we can't help but wonder if this move marks the beginning of a larger shift in Apple's software pricing strategy. Will the subscription model become the new norm for all Apple software, including their esteemed Mac versions?
Only time will tell. Until then, creatives across the globe eagerly await the opportunity to harness the power of Final Cut Pro and Logic Pro on iPad, while keeping a watchful eye on how this subscription paradigm shift shapes the landscape of Apple's software ecosystem.
Is the cost of owning a mac going to rise?
As creatives rejoice over the expanded possibilities of Final Cut Pro and Logic Pro on iPadOS, it's important to consider the implications this subscription model may have on our pockets.
For years, the allure of investing in a premium-priced MacBook stemmed from the inclusion of free software like Garage band, and iMovie and onetime payment model for their older siblings Logic Pro and Final Cut Pro both of which are considered powerhouse software applications.
But if Apple continues down the subscription path for their Mac counterparts, it begs the question: Will the overall cost of owning Apple's hardware and software ecosystem increase?
This could just be the beginning. If Apple sees a positive response this pivot to software as a Service model for these two applications, what could this mean for free apps bundled with Apple hardware like iMovie, Garageband, Pages, Keynote and Numbers? Could Apple decide to do the same for these apps as well? Or perhaps Apple could decide to include in a combined Apps subscription for a 'small fee' or bundled it with lower tier Apple One subscription.
What does this mean for me personally?
I do not own a mac, the last time I used a garage band or iMovie was some 8 or so years ago. So what does this even matter to me you may wonder.
I have recently been wanting to dip my toes in content creation and I currently use Linux, and as much as I love Linux, content creations on Linux specifically video editing and music production,…well…it sucks. Kdelive live is notorious for crashing randomly.
I have been also changing my priorities and I just want something simple and just works even if it means sacrificing the flexibility to customize my desktop experience.
Knowing that mac does come with great software like iMovie and Garageband and also migrating to something like final cut pro and Logic pro is a simple exported, added to that the one time payment, I was convinced that despite its other short comings, Macos might actually be a good option.
However, this subscription shift by Apples leaves me in a state hesitation.