There are 24 hours in a day and 365 days in a year. No matter how long you live, and how well your ability to remember is, inevitably most days will be forgotten as we move forward in time and rightfully so. Our minds and hearts need to be focussed on the present most of the time with occasional drifts of thought and experience forward into the future or backward into past.
If you have lived long enough to be able to read this then you know what I am talking about and there can be no exceptions, unless you have Hyperthymesia( and even then I understand you will remember most days in your life)
Many days and many more moments will be forgotten but there will be some that will remain forever engraved into our memory for as long as we live. I can pick out a few of those moments which I will never forget.
The Spiritual Bridge
In 2001, I was in India with my family. We went to visit places in North India. Places like New Delhi, the capital of India and Agra, the home of the symbolic Taj Mahal were on the itinerary. One place which was not really on our itinerary, but which later become one of the place that we visited out of being a transit place en route to one of our main destinations was Rishikesh. I can't remember where we were headed, but in order to be there at a particular time we had to depart from our starting point very early in the morning. We got onto a big open rickshaw at four in the morning with 6 or 5 other tourists. It was a dark and chilly ride to Risikesh. My family huddled together. No one including the other passengers uttered a word. All we could hear was the sound that the rickshaw engine made and the wind that blew on our faces. It was too early for chitchat, everyone was sleepy.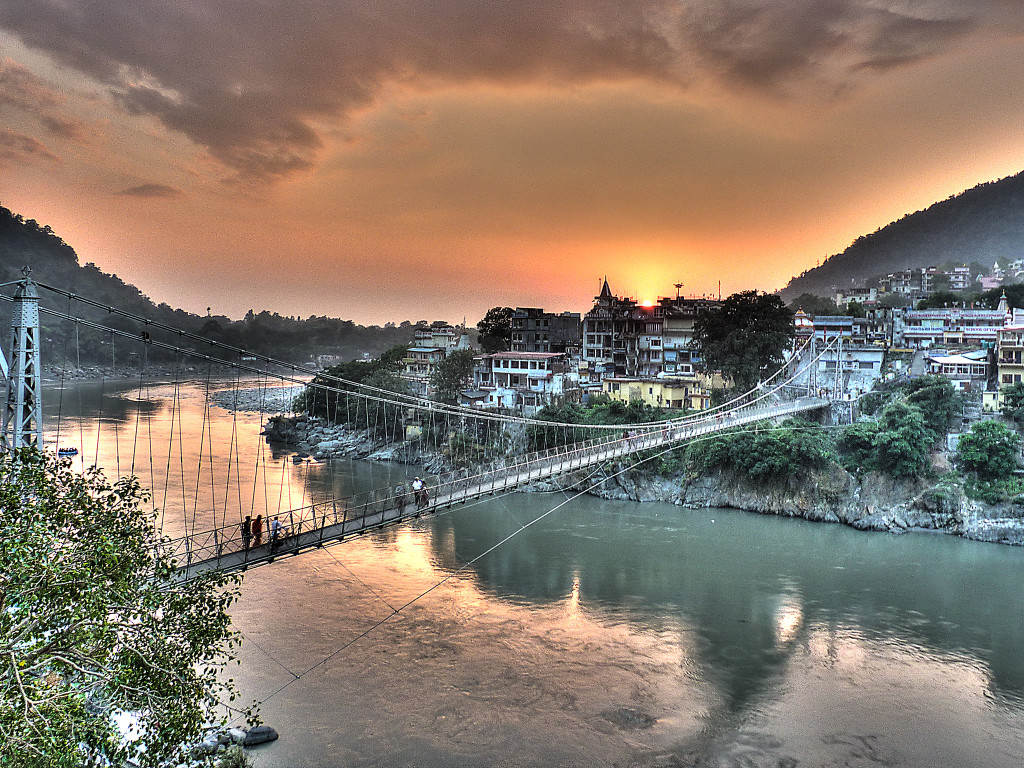 It was still dark when we reached Rishikesh. We visited two very small temples and then were instructed to visit another temple before crossing the famous suspension bridge called the Lakshman Jhula. We were slowly making our way across the bridge when I started to notice something in the water of the Ganges below and the forest on the mountains behind us. At first I thought I was only imagining it, but then it became evident that it was really happening. The colour of the water started to change. It had been hidden by the darkness before and all that was evident was the sound of the water, but now it was displaying a dark shade of green. The trees behind us started to make themselves visible. The cables of the suspension bridge were becoming visibly clear. Then the water below us turned into a slightly brighter shade of green and the sky became brighter. I stopped and stood watching  the water below, the trees behind us and the sky. I then noticed the colour of the water changing. A certain sense of unprecedented awe took over me as I finally saw the sun peek ever so slightly and then I witnessed the colour of the water turn emerald. There were many little temples on the other side of the river which now glistened with gold as they were getting revealed by the sun's rays.
But the time we were on the other side of the bridge, I knew there was something inside of me that  had just changed. I knew that that moment was going to be special and even today as I write this I am awestruck by its memory.
Standing in the Sky
 If you have never done sky diving or parasailing or paragliding, then you definitely need to do it at least once in your life time. Sky diving was one of the things on my "list". If you don't have a "list" I suggest you start building one. It was basically a list of things that you want to do, places that you want to go to, goals that you want to achieve in your life.
I am not going to lie. Sky diving is a scary experience. The fear was there and in huge doses, but I learned to live with the policy " If you fear it, you must do it" and so I did it. Unlike most people, my real thrill was not jumping from a plane and it was not even falling 200 kms. Don't get me wrong, those were part of an amazing experience, but for me the moment that I remember best is when the parachute opened and it felt like I had suddenly stopped falling. I looked down and I could see the trees, the runway for the plane from which I jumped from and the sky meeting the horizon. That moment, that sudden change in pace was the moment that I will never forget. It was as if after falling uncontrollably I had suddenly stopped and was standing mid air looking down at the world. It didn't matter where I was, what had happened yesterday or what was going to happen tomorrow. I was in that moment and that moment only.
The Golden Goal
I have tried to describe this moment many times in the past, but I have yet to come up with the perfect words that really encapsulate this moment. All the times that I have talked about this moment has been around people who experienced it first hand and words don't need to be used because they know what the moment was and how it felt and an uncontrollable smile of pure joy gets painted on their face.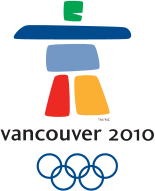 The 2010 Vancouver Winter Olympics was a time when the entire country of Canada was united as one. I remember getting my picture taken with me holding the Olympic Torch when it came to Toronto – it was surreal. As the events progressed, the people who were not fully hooked by such an event an the Olympics started to get engulfed in the spirit of the games and in the spirit of Canada. There are many other memorable moments including the song "I Believe" which did as much as the games itself to bring the nation together.  But the moment that will go down in history is the golden goal of the golden game, the final event of the 2010 Winter Olympics, the Men's Ice Hockey Final between Canada and the USA. Hearts stopped when USA scored an equalizer 25 seconds away from a Canadian victory taking the game into overtime. Then 7 minutes 40 seconds into overtime magic happens and the whole nation all at once jump with arms in the air. If you're a Canadian you should watch the video above.
Those were my top 3 unforgettable moments yet. What are yours? Please comment below and share if you like or if you have any suggestions.