Have you ever felt that your life is moving too fast? Or perhaps you are at the other side of the spectrum where you feel that life is moving too slow. Have you had those moments in life that you wish to remember over and over again? Are there moments in life that you could have forgotten, but you didn't because there was a picture that captured that moment, or perhaps you wrote something on a piece of paper, kept a receipt or a souvenir that takes you back in time to experience some memorable part of that your life.
We live in a world of Facebook, Twitter, Youtube, Pinterest, Instagram, Four Squares and much more that allows us to share every moment and every aspect of your lives, not to mention Twitter's new app called Periscope which allows you to live-streaming video directly from your phone.
But I'm not going to be talking about sharing your moments. I want to give you some tools to help your record moments in life, you may of course chose to share them.
Phone Camera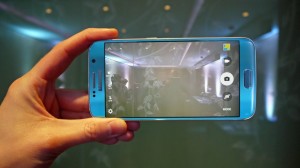 Virtually every phone has a camera. Some of them take pictures better than some DSLR of yesteryears. You have your phone with you at all times so if something happens that you would want to remember just take your phone out and take a snap or take a video. We're in such a photo snapping epidemic that Samsung has put a quick launch feature in their latest smart phone the Galaxy S6 – All you need to do is double press the home button and bam!
I know I really shouldn't even be talking about all this since it is such a basic way of life now. But remember you don't need record moments only for the purpose of sharing. When you start recording videos and photos to capture moments in life for yourself you will start to deviate from fluff and random acts of "importance" to moments that mean something to you, and sometimes only to you.
Action Camera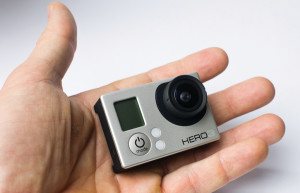 The action camera market has seen an astonishing boom mainly thanks to the GoPro brand. These camera's(GoPro, Sony's Action Cam and others) are small, light weight, most of them are waterproof and with a wide angle lens. You can mount these cameras on your chest, on your bike, hand, car, your head and the possibilities are endless. You might be thinking that this is just another camera. How is this different phone a phone camera? Phone cameras are mostly classed as point and shoot cameras where as action cameras are mostly POV(point of view cameras).
Evernote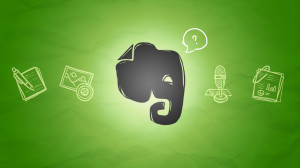 Evernote is a tool designed for note taking and archiving. A  "note" can be a piece of formatted text, full webpage or webpage excerpt, photograph, voice memo, or a handwritten "ink" note. You can organize those notes into sets of notes called notebooks and organize them in different categories called tags. Once a note is saved, it is synced to the Evernote cloud and from there it is synced to all other devices that have Evernote installed. There are other tools out there that let you record notes the way Evernote does, however Evernote's ease of use and search functionality is something that is yet to be beaten. 
Voice Recorder
If you are one of those types that retain memory better with audio instead of visually or kinaesthetically then you can carry with you a voice recorder. I know that some of you may be wondering: "…but does my phone not have a voice recorder?" . Yes phones do have voice recorder apps, but none of them so far are as good as an actual portable voice recorder machines. Dedicated voice recorders are faster with better quality and you can easily play back your recorder voice.
Old School Notebook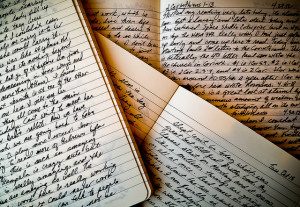 Sometimes all the high tech gizmos just does not quite cut it. Some may feel that all these gadgets lack the feeling of authenticity. If you are one of those, you can carry a small notebook and pen with you. The feeling of hand written notes sometimes says more than a picture which is believed to speak a 1000 words, especially now that hand written notes are simply considered archaic by most.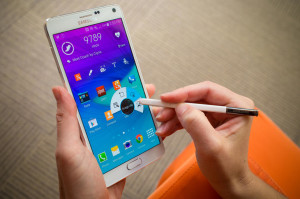 If you are someone who cannot or don't want to keep a physical notebook and want to avoid the use of paper, not to mention the finite number of pages a notebook has to offer, but at the same time want the joy of keeping hand written notes, then the Samsung Galaxy Note is for you. Note 4 is by far the bsst phone with a stylus. In fact as far as gadgets go the Galaxy Note is the best single device you will need to record almost every moment of your life. It has a camera, Evernote and a pen that is surprisingly accurate(on the Note 4 at the time of this writing) to jot down notes.
In spite of what I have said in this article, I leave you with something that left me in awe when I first heard it. There is a scene where Sean O-Connell who has been waiting patiently to capture a photograph of the illusive "ghost cat", the snow leopard has a conversation with Walter MItty in a scene from the movie The Secret Life of Walter Mitty
Walter Mitty: When are you going to take it?
Sean O'Connell: Sometimes I don't. If I like a moment, for me, personally, I don't like to have the distraction of the camera. I just want to stay in it.
Walter Mitty: Stay in it?
Sean O'Connell: Yeah. Right there. Right here.

— The Secret Life of Walter Mitty