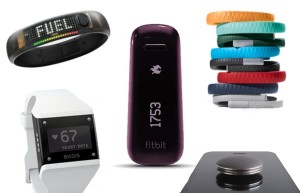 It seems like wearable technology will soon be able to make your toast for breakfast or teleport me to and from work. Fitness trackers these days track your heart rate, oxygen level, steps taken, stairs climbed, the quantity and quality of your sleep and yes it can also tell you what time it is. Not only that a lot of the fitness trackers have some smart watch capabilities like letting you know that you have received a text message, or you have an incoming call. On the other hand smart watches may eventually replace fitness trackers since they can do all the things that fitness trackers can do and a whole lot.
Most fitness tracker manufacturers are upping their game and adding more features and capability to their fitness trackers, however one company which is somewhat of a misfit in this case is actually going the other way, or so it seems. That company is Misfit Wearables.
Last year I bought the Fitbit Flex – it did the job well, was comfortable in the hand, the software was not great but not too bad either, it had vibrator alarm, it told me that I had reached my goal by vibrating, but one thing it didn't have was automatic sleep tracking, but overall it just didn't feel quite right.
A little less than a month ago I decided that I was going to get active again, or at least start moving a bit. I needed something that counted my steps, automatically tracked my sleep without me having to tell it to start and stop tracking my sleep, and something that was reasonably priced. I was thinking of getting the Fitbit Charge but then I noticed the Misfit Flash and I was blown away!
The Misfit Flash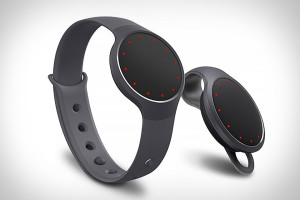 Here are the reasons why I bought and kept the Misfit Flash and why I actually love it!
Price
The Flash costs around $50 to $60, but when I bought mine at Bestbuy it was on sale for only $30(plus tax). Compared to what it actually does, I think it is more than amazing!
Comfort
The wrist band is very light and extremely comfortable. I usually sleep with my head on my hand and sometimes the band presses against my temple or my ear and it does not feel uncomfortable at all. If you are looking for something that looks premium, then the Flash is definitely not for you as it looks rather simple, but if you can get past the fact that it is just a fitness tracker(but a fitness tracker that does more than you might know) I think you'll actually love this product.
It's also a time Tracker
I never wear a watch, but sometimes it's nice to know what the time is without having to pull your mobile out of your pocket. The Flash can tell you the time, but the way it does it is just very cool. Every time I look at the time on the Flash it is as if it is saying "Did you see what I did there?". Just watch this video to see what I'm talking about:

So flexible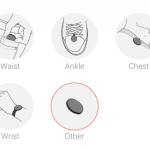 I don't think there is any fitness tracker that is as flexible as this. You can wear it on your wrist, on your chest, keep it in your pocket, clip it on your shoe or T-Shirt. That's awesome!
Automatic Sleep Tracking
Unlike the Fitbit Flex, you don't have to tell the Misfit Flash that you're going to sleep, it figures it out on it's own. I should not have to track my fitness tracker. I just wear it and forget about it, then it keeps on doing it's thing.
Waterproof
Take it in the shower, in the rain, go for a swim – no biggie.
No Charging
The Flash and it's cousin Shine both use a coin battery which can last up to 6 months. This again ties in well with just wearing it and forgetting about it.
Software
To be very honest, when I first saw the Android version of the Misfit App, I was disappointed – very disappointment. The software also did not upload my step counts to MyFitnessPal and still doesn't , but there's a possibility that the fault could be on MtFitnessPal's side. I saw the IOS version and it was completely different (read Better) than the Android version, I still decided to keep my Misfit because of their customer services (See Below). A few days after I complained on Twitter I got a please surprise today morning. The new software update makes the software much better now – it's actually quite beautiful.
Customer Service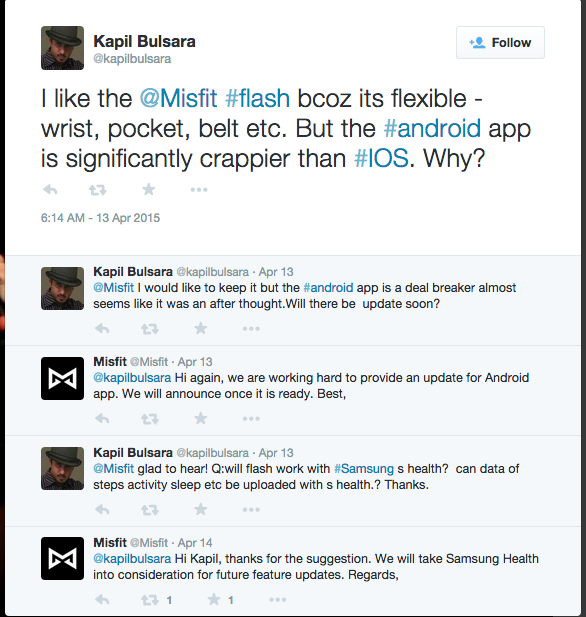 I Tweeted the complaint I had about the Android version of the Misfit Software and someone from Misfit actually responded fairly quickly. I even opened a support ticket for something else and they were quite quick to reply there too.
Some shortcomings
The calorie counter seems a bit off, but I don't rely on calorie counting anyway. The Flash does not have heart rater monitoring, but considering the price point for this device, one should not expect a heart rate monitor, has very little to none motivation factor. It doesn't nag you to get up and get moving, it has no vibrator alarms and does not actively tell you that you've met your goal.
Overall, I think the Misfit Flash is an amazing product and it just simply the best value for your money.
Comments
comments