I did not celebrate Canada Day this year. I did not wish anyone Happy Canada Day, I did not have a BBQ or go out for picnic. I have mixed emotions about this year's July 1st. I just got a second shot of vaccine and although I do not feeling 100%, I can take comfort in knowing that I am doing my part to protect myself, my family and my community. The restrictions due to the pandemic are starting to easy, so I can be happy about that too. Canada has a great health care system, that is free and accessible to all; I can be thankful for that. Easy access to fast internet meant that everyone who had to work from home was able to for the past one year or so. I can be thankful for all of that and more.
I am trying to look for things to celebrate, and be thankful for to be a citizen of this country. But just like many Canadians who are mourning the tragedy that is in the history of this country, I too feel pain, embarrassment and shame. Unmarked graves of children who were part of the Indigenous residential school systems have been discovered in the hundreds, and it has brought to light the dark history of this nation.
From the 19th century until the 1990s, more than 150,000 Indigenous children were forced to attend state-funded schools in a campaign to forcibly assimilate them into Canadian society. Abuse was rife at the schools where thousands of children died of disease, neglect and other causes.

https://www.theguardian.com/world/2021/jun/30/canada-first-nations-unmarked-graves-indigenous-residential-school-british-columbia
It is not only the death of individuals, but of future generations. The pain was not only caused to those individuals who lost their lives, but also to the families who had to endure their lose,and now after generations, the entire country morns.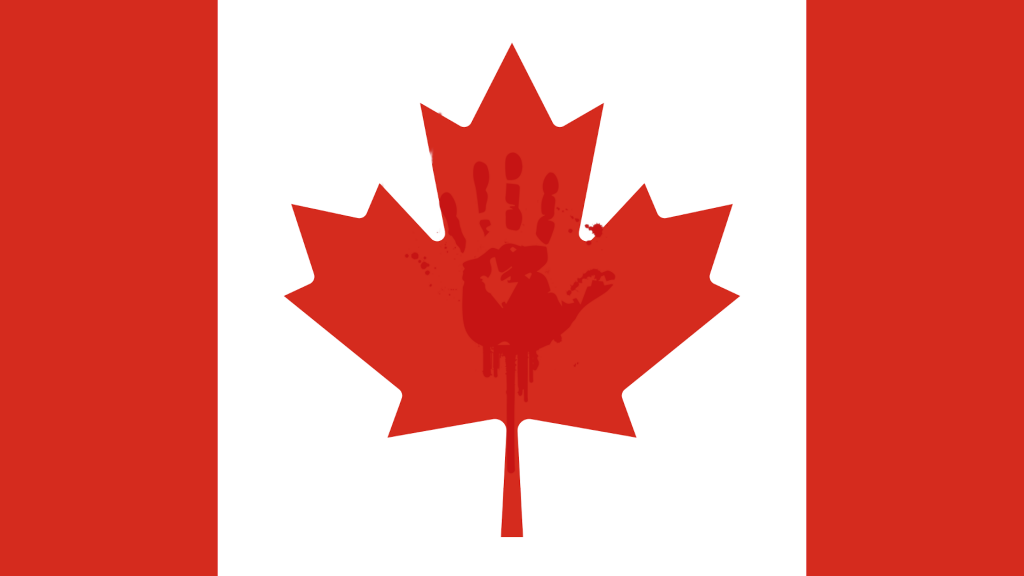 No amount of social progress can ever replace or hide nor should it ever the dark history of this country. I was aware of the unjust treatment of the native population in the past, and the present neglect that the indigenous people of this country face, but this just shatters the very foundation of what makes a country great. Today when I look at my country's flag, I find it difficult to see the beauty in its simplicity of white and red, and the iconic maple leaf. I cannot help but see the blood of innocent children in the red of this flag.
I cannot help but feel that the road that I drive one, the pavement that I walk on, the floor of my home that I stand on was built on the foundation of bones of the innocent.